It's cold. You're skint. There's nothing to look forward to for ages and a 70-year-old orange man-toddler is taking over the planet. Ah well, grab some headphones and shut yourself off from the world with any one of these cracking January albums:
6. Dropkick Murphys – 11 Short Stories of Pain & Glory (Born & Bred)
The veteran Celtic punkers got 2017 off to a raucous start with their ninth album, and their first in four years. And while they've released better than this (see 2001's Sing Loud, Sing Proud), it's certainly one of their most moving albums to date, having been influenced by the band's charity work with recovering addicts, veterans and vulnerable children.
The battle cry 'Blood' makes for an obvious single, while 'I Had a Hat' is just the sort of fast-paced, dry-humoured pub singalong you know and love from the Massachusetts sextet. The chorus of 'First Class Loser' is another highlight and, in these fractious political times, seems an apt ode to someone who's a bit of a waste of flesh.
A cover of 'You'll Never Walk Alone' is unlikely to connect with too many on these shores, whose personal allegiances will either cause them to bemoan the lack of faith to the original or to distance themselves from the song altogether, but the album is the Murphys in a nutshell. Rousing, passionate and often – as with Boston Marathon Bombing tribute '4-15-13' – deeply poignant.
5. The xx – I See You (Young Turks)
It feels like the xx have been around forever, but 'I See You' is only their third album, and sees DJ and producer Jamie 'xx' Smith's input come out of the murky backgrounds and into the thick of it.
A dancy, Primal Scream-esque aura infiltrates many of these tracks, not least opener 'Dangerous', and there's more than a hint of Massive Attack's about the more brooding songs like lead single 'On Hold'.
I sometimes think I like the emotion-laden vocals of Oliver Sim and Romy Madley Croft more than the songs themselves, and the gloomy minimalism of their 2009 self-titled debut is more up my street. The stripped down 'Violent Noise' and 'Replica' are probably my favourite tracks for those reasons, with both being very vocally driven.
Altogether, it's a ballsy and ultimately well pulled out third album that mainstream critics will, and already have, lapped up.
4. Allison Crutchfield – Tourist in This Town (Merge)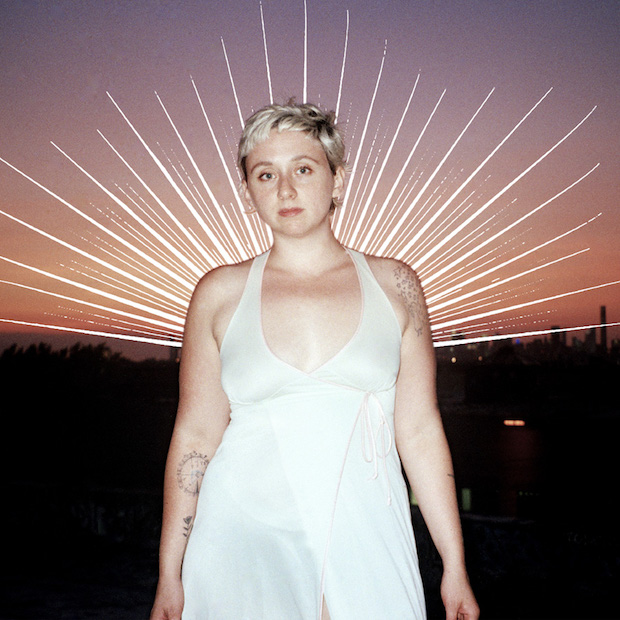 The twin sister of Waxahatchee mastermind Katie Crutchfield shows she's not one to play the undercard with this delightful debut that digs into '80s synth soundscapes, bringing a New Order vibe to her themes of heartache and yearning.
Crutchfield's vocals are sweet and poppy, contrasting pleasantly with the edgy guitars and keyboards in a similar vein to Juliana Hatfield, particularly on the blitzing 'The Marriage'.
It's the choruses that stay lodged in your head though, with memorable refrains like "you just want to catch me alone" (Dean's Room) and "I like you cos you always side with the sun" on 'Secret Lives and Deaths', with its mesmorising cooing intro.
Simple and delicate throughout, but an album to really enjoy getting lost in.
3. Omar Rodriguez-Lopez – Roman Lips (Ipecac)
How on earth does Omar Rodriguez-Lopez have time to eat, sleep or do anything that doesn't involve music? As well as playing guitar in the reenergised At the Drive-In and Bosnian Rainbows, he's released albums at a rate of about one a fortnight since last August.
Wikipedia reckons this was his 40th album (his 41st has come out since and numbers 42 and 43 are on their way in February), and it grabbed my attention being a nice round number and carrying an album cover that makes me giggle, for some reason.
And of course, some fine tracks didn't do it any harm either, starting with the slightly bluesy, slightly funky title track, and developing into the sort of avant-garde and experimental wizardry you'd expect from the flamboyant Puerto Rican. 'Yeah About That, About That' and 'To Need Something' dabble with the peculiar time signatures and spastic drumming that made the final Mars Volta album Nocturniquet such an intriguing listen, while 'Fishtank' wraps the album up with a driving chorus and is probably the most conventional song here.
His records certainly don't feel rushed or slapdash. I can only conclude that he's some kind of mystical demon able to create or slow down time.
2. Priests – Nothing Feels Natural (Sister Polygon)
In stark contrast to Rodriguez-Lopez, Washington D.C. four-piece Priests have taken their time delivering their first full-length album, but this hybrid outburst of punky noise rock and noisy punk rock is truly one to cherish.
Vocalist Katie Alice Greer is one girl you do not want to mess with, and her delivery really takes these songs up another level. On 'JJ', she snarls and warbles like the late Poly Styrene, while the deadpan spoken word lyrics of 'No Big Bang' projected over a monotone riff remind me of Nirvana's 'Downer'.
The rent-a-word for female-led punk like this is 'bratty', but that would be doing this album a disservice. It's mature, observant and real. Look no further than 'Pink White House' for a deeply relevant pro-feminist, anti-two-party (sign a letter, throw your shoe, vote for numbers one or two) rally. Words like "you are just a cog in the machine, and I am a wet dream, soft and mean" land with venom, while "you're too pitiful to be obscene, too cowardly to be embarrassing" cuts like a rusty knife.
Dark, rambunctious and addictive.
1. Cloud Nothings – Life Without Sound (Carpark)
A likeable band has become lovable. Cloud Nothings have always been able to write great songs, but I've found their previous albums a bit, well, bitty. Life Without Sound, however, is much more than just a vehicle for some standout tracks.
For want of a better expression, everything on this fourth album feels like a 'proper' song. Right from the reflective opener 'Up to the Surface', Dylan Baldi's vocals are confident and controlling, and the record has an air of a band who truly know what they're doing.
'Darkened Rings' is where the album really kicks into like, delivering pace, power and causticity, while 'Enter Entirely' is my favourite song, with its lazy verse dripping with melody before the shout-along chorus crunches its way in.
Lead single 'Modern Act' and the crazily catchy 'Sight Unseen' remind you how well the band's formula of taking a chorus, then playing it a second time louder and thicker, really works – I've never heard a band do this so repeatedly and effectively. 'Strange Year' and 'Realize My Fate' are less immediately catchy, but persevering with them brings rich rewards. The former is reminiscent of the early emo anguish conveyed by the likes of Jawbreaker, and the latter brings the album to a abrupt and growly conclusion. Like a snarling dog who's had his dinner swiped from under his nose, it leaves you hungry for a little bit more, but isn't that a good thing?
Life, thankfully, is WITH sound, and thanks to albums like Like Without Sound, that's just, er… sound!